Thank You for Fueling Our Spirits!
We are so grateful to the friends, family members, volunteers, grant makers and businesses who continue to respond to the Fuel the Spirit Campaign with gifts of funds, food, masks and other PPE, iPads and more to support everyone we serve and those who serve through this challenging time.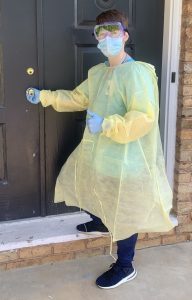 The need for support through this period of uncertainty has been substantial and evolving, and you are there beside us. Together, you exceeded our goal of $150,000, not including in-kind contributions like those celebrated below.
You made meaningful gifts from $10 to $50,000 and individual supporters were joined by funders such as the Partnership for Better Health, which provided a grant for PPE for our LIFE program, and the National Hospice Foundation, which supported PPE for our Hospice teams. Additional crisis support – helping  with everything from PPE to iPads, from services for those unable to afford them to mileage for extra visits to those in our care – came from St. James Lutheran Church in Gettysburg, First Evangelical Church in Chambersburg, The Arthur J. & Lee R. Glatfelter Foundation and the York Auxiliary to SpiriTrust Lutheran®, just to name a few.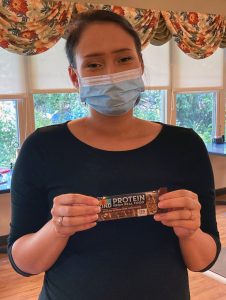 In addition to funding, we continue to see generous community partners reaching out to support our caregivers. As just a few examples, it started with an army of volunteers sewing cloth masks – enough for every member of our team, all residents in our life plan communities and every participant in our LIFE program. You are amazing! Next, The Frontline Project, in partnership with the KIND Foundation, provided hundreds of KIND bars and a dozen cases of Extra gum from Mars, as part of a nationwide effort to connect donors to champions like ours on the front lines of the war against COVID-19. Locally, Hanover-based UTZ Quality Foods Inc. and Thomasville-based Martin's Potato Chips, Inc. donated snacks to refuel residents and team members at our six of our life plan communities. We're also grateful to Tommy's Pizza and CE Williams Sons, Inc for feeding the team at the Village at Gettysburg and Meadows Frozen Custard of Chambersburg who donated cool treats for all team members in Franklin County!
Through this Campaign, you touched every person who is a part of SpiriTrust Lutheran®. Thank you.
While the official Campaign has come to a close, you can still support the extraordinary work of our front line champions and all of the people in their care. To learn more, please email the philanthropy team at [email protected].