Fuel the Spirit Campaign
We are grateful for your support and understanding during these challenging times as we work to ensure the safety and well-being of those being served and those who serve. We realize many of you want to help and we have identified ways you can make a difference.

The SpiriTrust Lutheran Fuel the Spirit  campaign has been established to help caregivers on the front lines and those who support them continue to serve our residents, clients and participants during this unprecedented healthcare crisis. The need for support in these times of uncertainty is substantial and evolving with no end date in sight.
Please consider making a gift today to Fuel the Spirit. Your gift will help protect those we serve and those who provide compassionate care in our effort to prevent the spread of COVID-19. It will battle the effects of social isolation. It will allow us to show appreciation for our teams on the front line and behind the scenes who are working diligently to safeguard the health and well-being of the vulnerable populations we serve. Thank you.
More Ways to Help
---
Personal Protective Equipment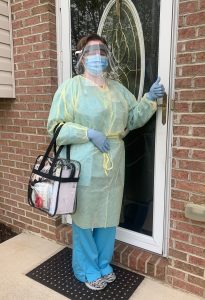 Support our team members and those we serve by making a donation to help us purchase additional personal protective equipment (PPE), including N-95 masks, goggles/safety glasses, gowns and gloves, as they work amid uncertainty to contain the spread of coronavirus (COVID-19).
If you or your company would like to make a direct donation of PPE, please contact Stephanie Lux at [email protected].
---
Overcoming Social Isolation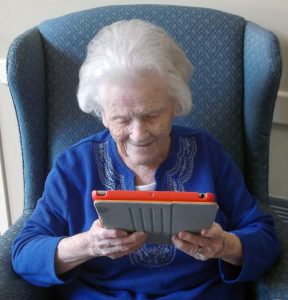 At SpiriTrust Lutheran® we want to minimize the social isolation being felt by our life plan community residents and LIFE participants by increasing their non-physical social interactions through electronic means. To do this we need your support to increase our supply of iPads.
An iPad helps connect residents with their family and friends through Facetime, Skype, Zoom and other teleconferencing resources. An iPad provides the means for these vulnerable individuals to have a little fun playing games, listening to music or reading a book or magazine online with having to leave the safety of their home.
If you would like to donate a new iPad, please mail or have the iPad shipped to: ATTN:  iPad Project, SpiriTrust Lutheran, 1050 Pennsylvania Avenue, York, PA 17404. Be sure to include your name, address and phone number so we can properly thank and acknowledge you for your donation.
---
Supporting Team Morale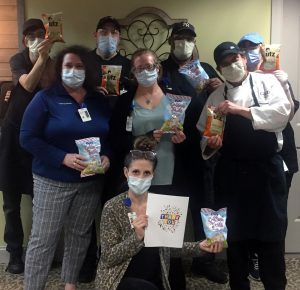 Your generosity will help bolster our team members' spirits during these challenging times. Please consider making a donation to support those who serve.
Regardless of their role, our team members have rallied together to protect the health and well-being of those we serve and those who serve. From the outset of this battle against COVID-19, generous donors have fueled our compassionate teams with pizza, sandwiches, snacks, cake and candy. You can support team members across the agency or at a location that is special to you. If you have questions or would like us to contact you about a donation, please email the Office of Philanthropy at [email protected].