Give Local York campaign raises $6,915 to support benevolent care services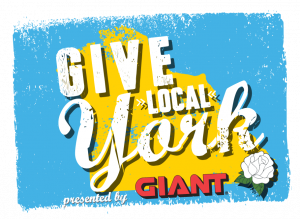 Thanks to the generosity of 55 donors, this year's Give Local York campaign raised $6,915 to support our benevolent care services. The campaign began in early April and concluded with York County's biggest day of giving, a 24-hour fundraising spree on May 7.
SpiriTrust Lutheran® will receive additional money from the Stretch Pool Fund – a separate bank of dollars that rewards participating organizations proportionately for each dollar raised on its behalf. In total, Give Local York raised a new event record of $3,742,525 for 302 York County non-profit organizations.
Gifts designated for SpiriTrust Lutheran support our Benevolent Care Program, which enables us to help individuals who, through no fault of their own, have outlived their financial resources and cannot afford the services they need. Gifts provide much needed services for residents in our life plan communities, as well as for SpiriTrust Lutheran® Home Care & Hospice clients and LIFE participants.
Thank you to everyone who supported our participation in the event by either making a donation or inspiring others to give!
Please watch the following video to learn more about SpiriTrust Lutheran Benevolent Care: