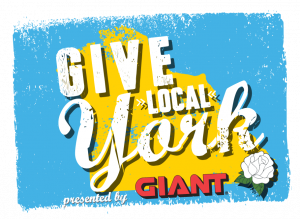 The greater York community will come together May 7 to support local nonprofits as part of Give Local York (GLY), the biggest giving day in York County. For 24 hours — from midnight to 11:59:59 p.m. — on May 7, donors may help celebrate giving by visiting our GLY campaign page to make a secure donation to SpiriTrust Lutheran®. Gifts are welcome from anyone, not just York County residents.
Gifts designated for SpiriTrust Lutheran support our Benevolent Care program, which enables us to help individuals who, through no fault of their own, have outlived their financial resources and cannot afford the services they need. Gifts provide much needed services for residents in our life plan communities as well as SpiriTrust Lutheran® Home Care & Hospice clients and LIFE participants.
By giving the gift of benevolent care, you are supporting our ability to help eligible clients, residents and participants when they are least able to help themselves.
Please watch the following video to learn more about SpiriTrust Lutheran Benevolent Care:
We need your help to make the Give Local York campaign a success!
There are three ways you can help those we serve receive the compassionate care and support they need:
To learn more about Give Local York, please visit our GLY campaign page.