SpiriTrust Lutheran Philanthropy Team
Emily Clarke
Vice President of Philanthropy
[email protected]
717.854.3522
Emily serves on the executive leadership team for SpiriTrust Lutheran® and supports all philanthropic initiatives. She works to connect donors and volunteers to the agency's programs with the goal of increasing the impact of philanthropy on every person served by SpiriTrust Lutheran. Emily spends time with donors and volunteers throughout our service area and welcomes opportunities to speak to individuals and groups about supporting our mission.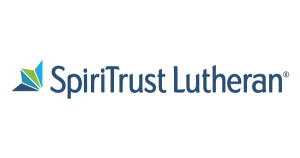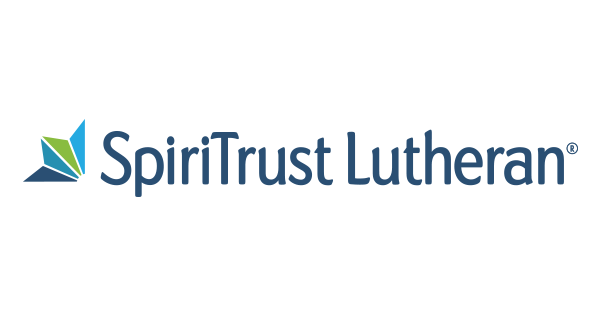 Vacant
Director of Donor Engagement
717.854.3256
Theresa DiLoreto, CFRE

Associate Director of Donor Engagement
[email protected]
717.217.5062
Theresa has a special focus on supporting donors in Adams and Franklin counties.  She welcomes opportunities to share our funding priorities and explore how they connect to supporters' philanthropic goals
Melissa Fair

Manager of Donor Communications & Events
[email protected]
717.854.4105
Melissa oversees the Office of Philanthropy's direct mail and special events, developing mailings and activities to engage, solicit and thank supporters.
Barb Kunkel
Director of Development Operations
[email protected]
717.854.4232
Barb assists the vice president of Philanthropy with strategy and implementation of fundraising programs, including budget planning and financial management, donor fund reporting and database analysis.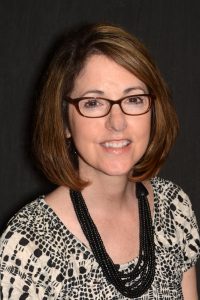 Georgia Landis
Database Coordinator
[email protected]
717.854.4425
Georgia records all gifts received by the Office of Philanthropy and prepares gift acknowledgement letters. She also ensures database integrity through quality control and generates reports required to support the philanthropy team's goals.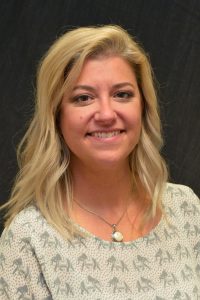 Tiffany Glatfelter
Administrative Assistant
[email protected]
717.854.4425
When calling the Office of Philanthropy you are likely to be greeted by Tiffany's warm and friendly voice. She processes event registrations, assists with gift processing and provides general administrative support to the entire Philanthropy team.

Sherry Fair
Director of Volunteer Services
[email protected]
717.854.3713
Sherry directs the volunteer services department, including supervising seven volunteer coordinators who manage volunteers in our six retirement communities, the Senior Companion Program, Stephen Ministry and Touch-a-Life.
If you like…

 →

volunteer for…

→ 

by contacting…

Caring for families &
clients by providing
caregivers short-term relief
Hospice
Volunteer Coordinators
Missy Gladfelter

|

York & Adams Counties
717.680.0301


[email protected]


Cathy Sweeney

|

Lehigh Valley
570.599.5390


[email protected]


Kathryn Yaroschuk

|

Franklin & Fulton Counties
717.217.3520


[email protected]

Assisting with activities
or being an escort
to appointments
LIFE
Blake Bradish
LIFE Director
717.709.2346


[email protected]

Share your time, talents and skills through:

Activities & Special Events
Friendly Visits
Music or Entertainment
Customer Service
Life Services Support

Life Plan Communities
Volunteer Services Coordinators
Kimberly Bassler

|

Adams County
The Village at Gettysburg
Stephen Ministry

|

Touch-a-Life
717.334.6204, ext. 20308


[email protected]


Linda Beaver

|

Franklin/Fulton Counties
The Village at Luther Ridge
Stephen Ministry

|

Touch-a-Life
717.264.0737


[email protected]


Teresa Stickles

|

Hanover Area
The Village at Utz Terrace

|

Touch-a-Life
717.646.2460


[email protected]


Melissa Wieters

|

Shrewsbury Area
The Village at Shrewsbury

|

Touch-a-Life
717.227.8550


[email protected]


Patty Ford

|

York County
The Village at Kelly Drive
717.845.9438


[email protected]


Danita Hanna | York County
Stephen Ministry

|

Touch-a-Life
717.854.4313


[email protected]


Cindy Matthew | York County
The Village at Sprenkle Drive
717.793.4190, ext. 20596


[email protected]



Lessening the burdens
of life with a listening ear
grounded in faith
Stephen
Ministry
Providing short-term
support through
transportation or companionship

Touch-a-Life

Sharing time with peers
or assisting with tasks
& you are 55 or older

Senior Companion

Lambrini Nauss
Senior Companion Program Director
717.843.2677


[email protected]

Scheduling appointments,
greeting clients
or preparing taxes

Volunteer Income Tax Assistance

Kenneth Watts
Executive Director of Social & Specialty Services
717.852.4357


[email protected]
A. Dwight Utz, Chair
Financial Services President/CEO – Retired
Laura Bankos
Robert A. Bowen, Treasurer
First Vice President – Investment Officer, Wells Fargo Advisors
Alison Delmonte
Rev. Christopher Frye, Vice Chair
Pastor, St. Luke Evangelical Lutheran Church, Chambersburg, PA
Patricia (Pat) Furry
Jean LeGros
Erma Rech
Maria Royce
WellSpan Health, Senior Vice President, Strategy & Market Development
Robert L. Rundle
President/CEO, ex officio
Brian D. Selby
Principal /Counsel Trust Company
Thomas M. Shorb
Contact Us
For more information, please contact the SpiriTrust Lutheran® Office of Philanthropy:
SpiriTrust Lutheran® Office of Philanthropy
1050 Pennsylvania Avenue
York, PA 17404
717.854.4425 | 888.404.3500
[email protected]