SpiriTrust Lutheran® Cornerstone 2020
With much disappointment we had to cancel the 2020 Cornerstone Dinner – our annual celebration of the spirit of giving and philanthropy in York County – due to the unprecedented health crisis related to coronavirus. (COVID-19). Since its inception in 2004, the Cornerstone Dinner has raised nearly $2.9 million to support our programs and services which serve some of our most vulnerable populations.
Although we were not able to publicly recognize this year's Cornerstone Award honorees, Jeff and Cindy Lobach, in our usual celebratory manner, we did videotape a small ceremony at which time we presented the award to Jeff. Bob Rundle, our president/CEO, and Larry Young, chair – SpiriTrust Lutheran Board of Directors, acknowledged the incredible community contributions of this special couple.
We extend our heartfelt gratitude to our sponsors and supporters for their extraordinary support:
Grand Sponsor
M&T Bank
Platinum Sponsor
Glatfelter Insurance Group
Gold Sponsor
The Kinsley Foundation
Silver Sponsors
Arnett Carbis Toothman LLP CPAs & Advisors
Barley Snyder
BNY Mellon Wealth Management
McConkey Insurance & Benefits
Warfel Construction Company
Wellspan Health
Ruby Sponsors
Collens-Wagner Agency Inc.
Flagship Rehabilitation
Latsha Davis & Marshall PC
Robert and Patricia Rundle
Strathmeyer Landscape
UPMC Health Plan
Bronze Sponsors
Reed & Connie Anderson
Angela L. Dohrman & Jonathan P. Whitney MD
Robert A. Bowen
Tony & Stef Campisi
Centurion Group
CGA Law Firm
Emily & Ian Clarke
The Graham Company
Carol D. Hess
RGS Associates
Bena & Andrew Rossi
Rutter's
Stevens & Lee
Pewter Sponsors
Diakon Lutheran Social Ministries
Fulton Bank, Drovers Division
The Graham Group
Jack Giambalvo Motor Company
Lehigh Valley Restaurant Group – Red Robin
Marco
Tom & Joan Norris
Shipley Energy
Transamerica Retirement Solutions Corporation
York College of Pennsylvania
York County Community Foundation
York Traditions Bank
Angel Sponsors
Meg & Peter Brubaker
Jack & Joan Ulrich
Wecker's Flooring LLC
Supporters
Adams Electric Cooperative, Inc.
Bailey Trailways
Richard H. Brown
Continental Health Equipment Inc.
Julianne S. Devaney
Danna L. Drescher
Bishop and Mrs. James S. Dunlop
Chloé R. Eichelberger
Pat & Sam Furry
Jan L. Kessel
OSS Health
Powder Mill Foundation
REH Holdings
Dottie and Walter Rohrbaugh
Agnes S. Rundle
Angela Thomas
The SpiriTrust Lutheran® Cornerstone Award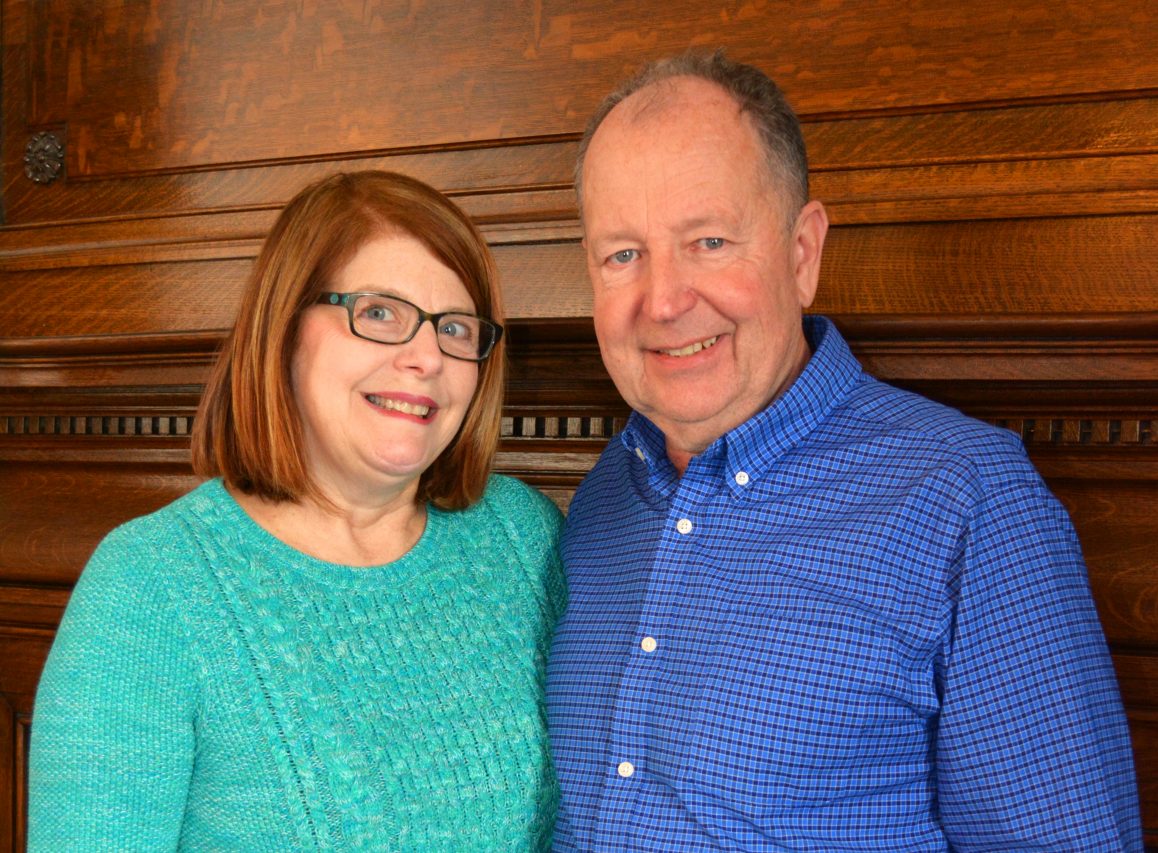 The Award is given annually to an individual, couple or family who demonstrates exceptional generosity through direct charitable support, leadership and volunteer service to their community. Although we will not be able to publicly recognize this year's honorees, Jeff and Cindy Lobach, in our usual celebratory manner, we are still honored to acknowledge the incredible community contributions of this special couple.
The Lobachs are deeply involved in volunteerism and philanthropy across the globe, including nine missions to the Amazon rain forests of Peru. Jeff and Cindy have opened their home to multiple refugees from Africa and Asia. In our community, Jeff and Cindy have both volunteered with the Boy Scouts, WellSpan Health, First Presbyterian Church of York, youth sports and other charities. Most notably, Jeff co-founded the Pennsylvania Immigration Resource Center, which evolved from a four-year court battle over the fates of 154 Chinese asylum seekers. Jeff takes great pride in his leadership of the York County Community Foundation, WellSpan Health, the Boy Scouts, the York County Bar Association and other organizations whose boards he has chaired.
Cindy's motto of "everyone has different gifts to offer" is showcased through her work with the VNA, Crispus Attucks and the various family genealogy studies she performs for non-profit organizations. Jeff and Cindy are committed to York County and encourage others to join in and make a difference.