2020 Annual Cornerstone Dinner Cancelled
It is with much disappointment that we announce the cancellation of the Cornerstone Dinner this year – our annual celebration of the spirit of giving and philanthropy in York County – due to the unprecedented health crisis related to the Coronavirus (COVID-19).
Since its inception in 2004, the Cornerstone Dinner has raised more than $2.7 million to support our programs and services in York County which serve some of our most vulnerable populations. We extend our heartfelt gratitude for the extraordinary support from our sponsors from the York business community and beyond who are directing their full support to the people we serve as we adapt to quickly changing circumstances. If you want to know more about how you can support our programs in the absence of this signature event, contact us at [email protected].
The SpiriTrust Lutheran® Cornerstone Award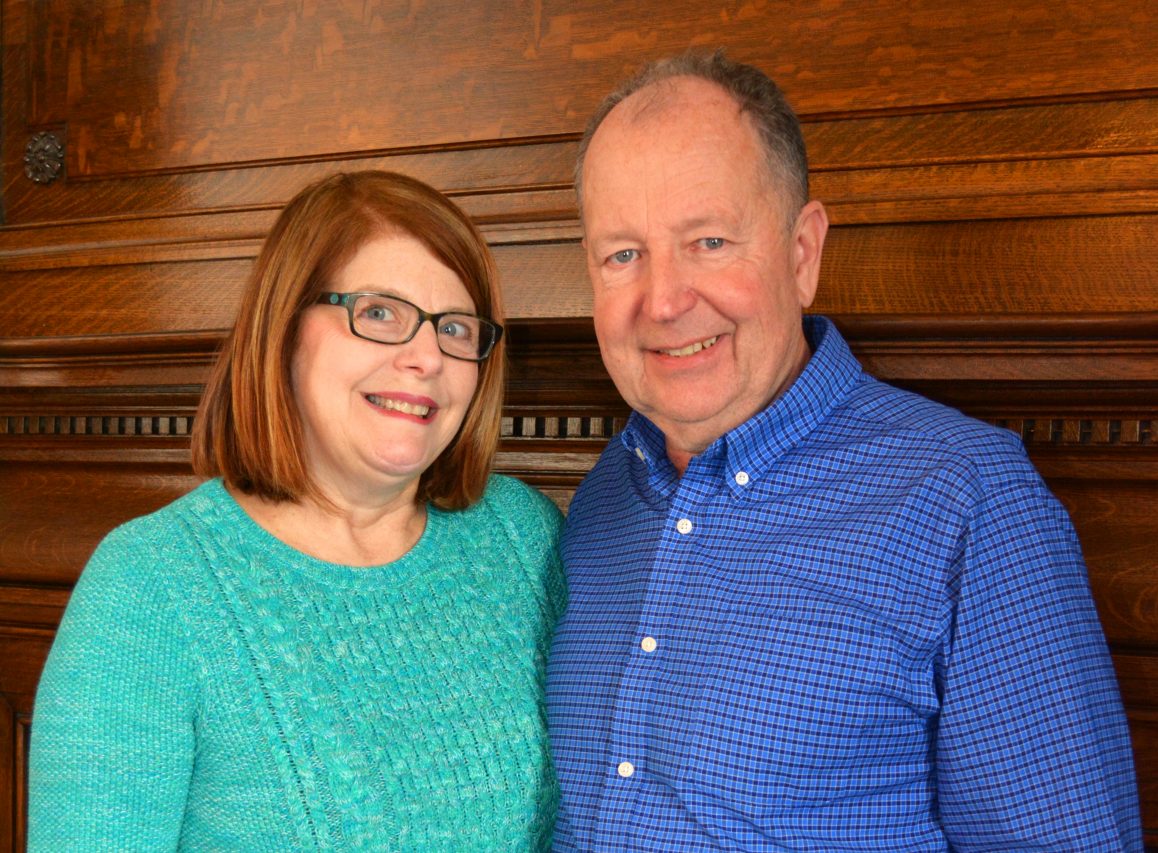 The Award is given annually to an individual, couple or family who demonstrates exceptional generosity through direct charitable support, leadership and volunteer service to their community. Although we will not be able to publicly recognize this year's honorees, Jeff and Cindy Lobach, in our usual celebratory manner, we are still honored to acknowledge the incredible community contributions of this special couple.
The Lobachs are deeply involved in volunteerism and philanthropy across the globe, including nine missions to the Amazon rain forests of Peru. Jeff and Cindy have opened their home to multiple refugees from Africa and Asia. In our community, Jeff and Cindy have both volunteered with the Boy Scouts, WellSpan Health, First Presbyterian Church of York, youth sports and other charities. Most notably, Jeff co-founded the Pennsylvania Immigration Resource Center, which evolved from a four-year court battle over the fates of 154 Chinese asylum seekers. Jeff takes great pride in his leadership of the York County Community Foundation, WellSpan Health, the Boy Scouts, the York County Bar Association and other organizations whose boards he has chaired.
Cindy's motto of "everyone has different gifts to offer" is showcased through her work with the VNA, Crispus Attucks and the various family genealogy studies she performs for non-profit organizations. Jeff and Cindy are committed to York County and encourage others to join in and make a difference.